Inform migrants about the rules of legal entry to Croatia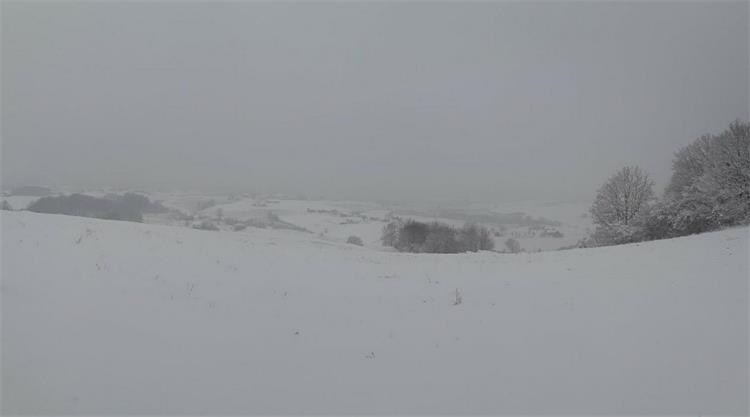 The Ministry of the Interior of the Republic of Croatia calls upon international and non-governmental organisations participating in humanitarian work with migrants Das kroatische Innenministerium appelliert an die internationalen Organisationen sowie an die NGOs
Having in mind 7,502 attempts to enter the Republic of Croatia illegally, and 547 arrested human smugglers, as well as bad weather conditions, snow and cold, the Ministry of the Interior of the Republic of Croatia calls upon international and non-governmental organisations participating in humanitarian work with migrants in the countries on the so-called Balkans route, in particular Bosnia and Herzegovina and Serbia, to inform migrants about the rules of legal entry into the Republic of Croatia. Entries into the Republic of Croatia at places outside border crossing points are not legal and the Republic of Croatia will not allow them.
We would like to prevent possible injuries, freezing and serious casualties of irregular migrants who will attempt to enter Croatia illegally from other countries, primarily from the territory of Bosnia and Herzegovina and Serbia.
In order to reach their final destination in the countries of Western Europe, migrants often expose themselves to situations that sometimes end tragically. This year, the Ministry of the Interior registered nine cases of migrant fatalities as consequences of drowning and hypothermia. Such cases were also recorded last year.
The Croatian police persists and will persist in consistently implementing national legislation ensuring the surveillance of its state border, the Union acquis and the external border of the European Union, as well as the security of the citizens of the Republic of Croatia, and other European Union citizens. This intention is clearly evident from the number of processed cases in which persons irregularly crossed the state border as well as from the number of arrested human smugglers.
If anyone tries to prevent police officers from carrying out their duties of safeguarding the state border, they will apply all measures and mechanisms legally available to them, that is, measures and mechanisms laid down in Croatian and European legislation such as deterrence measures in line with the Schengen Borders Code, as well as readmission procedures.
DEUTSCH
Vor dem Hintergrund der Zahl von 7 502 Versuchen der illegalen Grenzübertritte nach der Republik Kroatien, 547 der festgenommenen Schleuser, aber auch wegen der schlechten Wetterbedingungen, wegen dem Schnee und der Kälte, appelliert das kroatische Innenministerium an die internationalen Organisationen sowie an die NGOs, die sich an der humanitären Arbeit mit Migranten in den Ländern der sogenannten Balkanroute entlang beteiligen, wobei vor allem Bosnien und Herzegowina und Serbien gemeint sind, dass sie die Migranten über die Vorschriften über eine legale Einreise nach der Republik Kroatien informieren. Die Einreise nach der Republik Kroatien außerhalb der Grenzübergänge ist keine legale Einreise und diese illegale Einreise wird durch die Republik Kroatien nicht gestattet.
Wir wollen die eventuellen Verletzungen, Erfrierungen und schweres Verunglücken der illegalen Migranten verhindern, die sich im Hoheitsgebiet der anderen Staaten, vor allem Serbien und Bosnien und Herzegowina befinden und die von dort versuchen werden, die Grenze nach Kroatien illegal zu passieren.
Um das Endziel in den westeuropäischen Ländern zu erreichen, setzen sich die Migranten oft Situationen, die manchmal tragisch enden, aus. Das Innenministerium hat in diesem Jahr neun Fälle, in denen Migranten tödlich verunglückten, verzeichnet. Dabei ging es um Ertränkungen und Unterkühlungen. Solche Fälle wurden auch im Vorjahr verzeichnet.
Die kroatische Polizei ist und bleibt entschlossen bei der konsequenten Durchführung des nationalen Rechts, wodurch der Schutz der Staatsgrenze und der gemeinschaftliche Besitzstand der Union, der Schutz der Außengrenzen der Europäischen Union, sowie die Sicherheit der Bürger der Republik Kroatien, und schließlich die Sicherheit der EU-Bürger gewährleistet werden. Der beste Indikator dieser Absicht ist die Anzahl der vor Gericht geführten Prozesse von irregulären Übertritten der Staatsgrenze, sowie die Anzahl von verhafteten Menschenschmugglern.
Falls irgendjemand die Polizeibeamten in der Ausübung ihrer Tätigkeit des Schutzes der Staatsgrenze verhindert, werden die Polizeibeamten alle zur Verfügung stehenden gesetzlichen Mittel und Mechanismen anwenden. Darunter verstehen wir die Mittel und Mechanismen, die durch das kroatische und europäische Recht vorgeschrieben sind, wie zum Beispiel die Maßnahme der Abschreckung gemäß dem Schengener Grenzkodex und die Rückübernahme.
Page